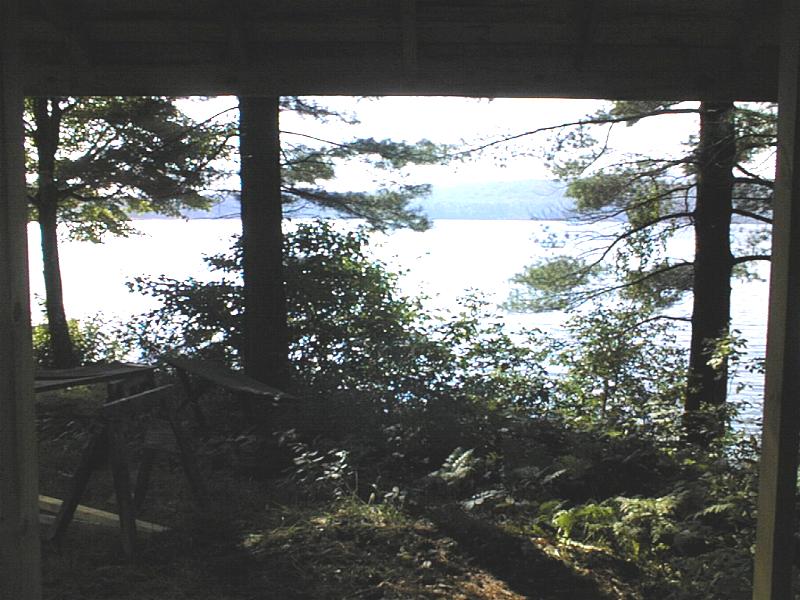 View from the chair inside the Lean-to with no name.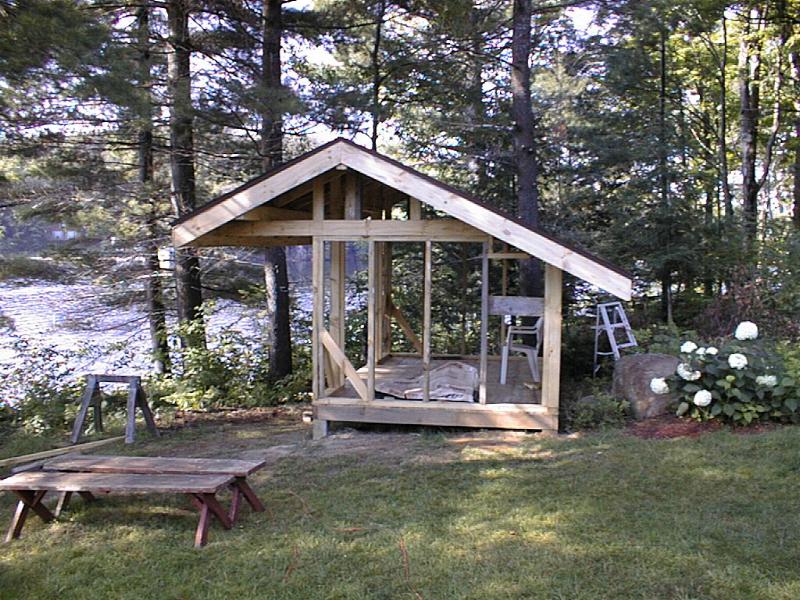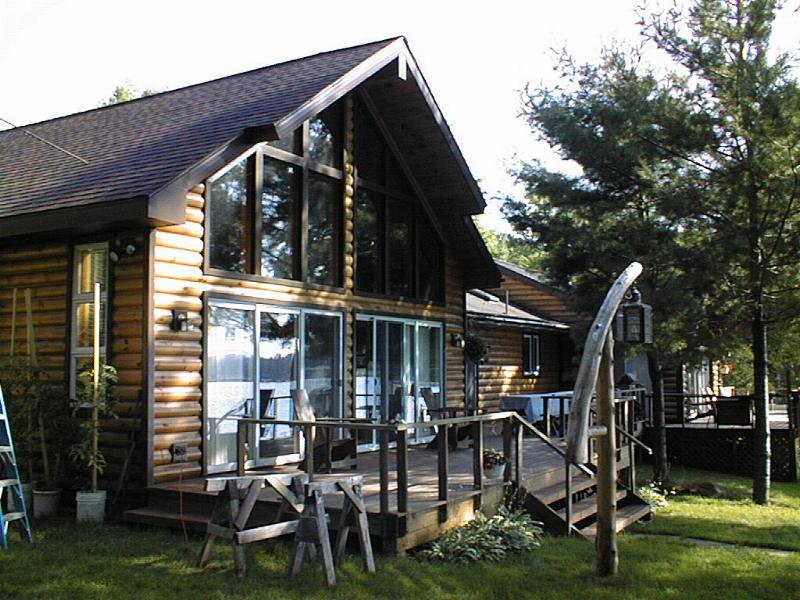 Looking back at Pine Needle Lodge - West end.
A Whale of a Loon-To.
From the lake looking North, up the East side.
And in the distance is the Lean-to with no name - well along, but not yet finished - as of 8/5/2005
AND now on to ALMOST FINISHED
Sided and finish applied.
Railing, door, gutter on edge, lights, plants, door mat, chairs and Kelly.
Insulated, heated, wired.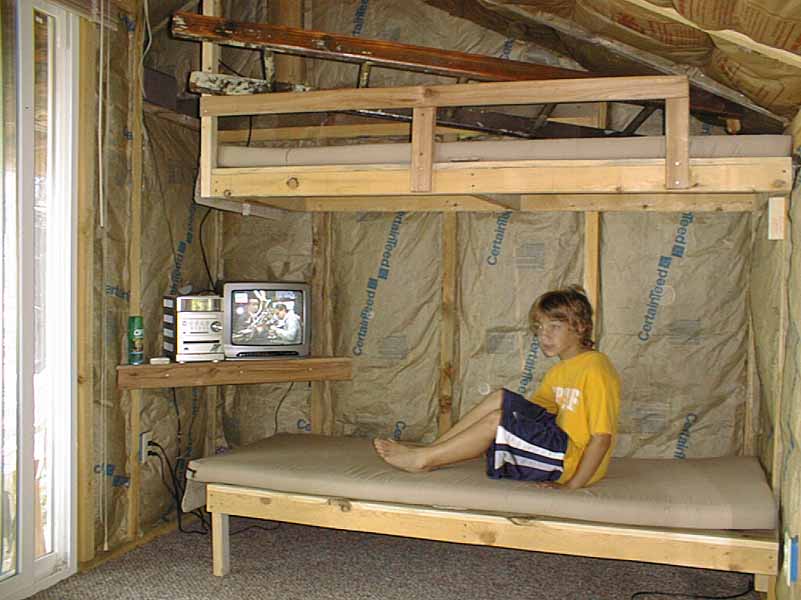 Bunks, TV, Stereo and Zack.
Last updated........07/11/2006