Driveway
Before
The driveway needs to be replaced - when it was first done, the finish grade was too high and water came toward the house in a heavy rain. Once, when the water came within a 1/2 inch or so of coming in the garage door, I dug the ditch through the blacktop to get rid of the water - about 1997 I think. Water off the porch/house roof comes down between the rose garden and the rocks - when heavy, it flows out of the rocks onto the driveway in front of the front door. The ditch does the job but might not be the long term fix. :)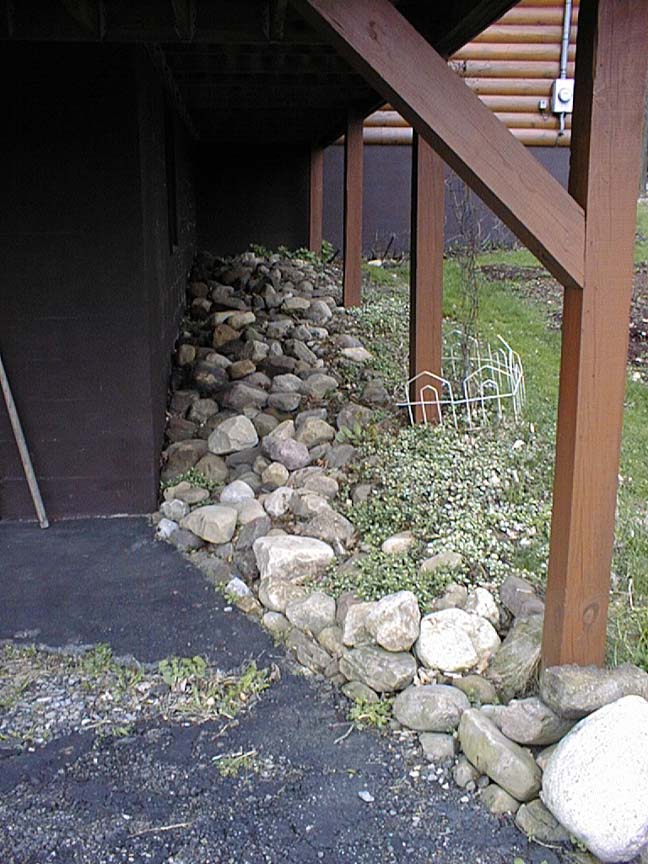 The cellar wall shows some deterioration - last time I painted it, apparently I did not let it get dry enough before painting.....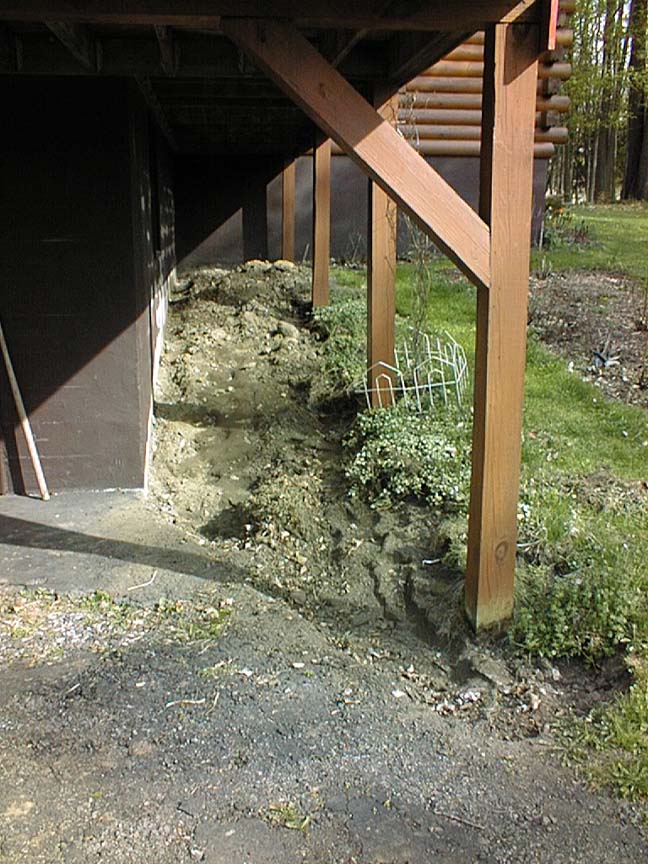 Work started with the removal of the stones. A ditch will follow between the posts and the rose garden and a drain pipe installed from the right corner and down to the driveway, across it and the side yard to the creek.
The wall is now patched.
And now it is all done - about two months later - reseeded areas even have grass.
Roses are blooming after being replanted in the completely new top soil garden.
No more ditch in the blacktop.
Block wall allowed the area under the deck to be higher, with a water barrier under the pretty stone to insure that any water would not come out of the block wall.
Pavers under the deck look pretty. (To protect the pavers, actually the sand between the pavers, I still need to add an under roof - slanted panels between the deck joists to guide the rain and melt water out to the blacktop.)
Jeanne and I designed the area. Ron Bunce Paving provided the expertise, bull work, equipment, etc.
06/22/2006