Leg Brace
36
I-Beam support drilled and welded to top of leg.
37
Hole layout for I-Beam bolts.
38
DC+ Stick welding I-Beam support to top of V-Brace.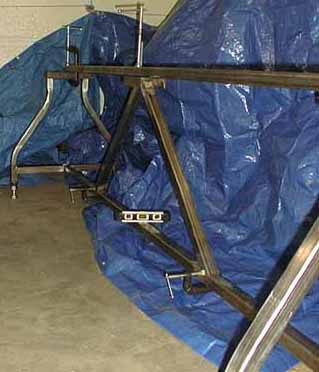 39
40
V-Brace cut and positioned for welding.
41
Welding complete - overall view.
42
Tempory top bar removed - 2 of 2 I-Beam support leg structures completed.
43
Top view of V-Brace.

12/28/2001
Pictures fixed 01/11/2002