Mike's Project
Each picture may be clicked to enlarge. (May have to then use View - Zoom, depending on Browser.)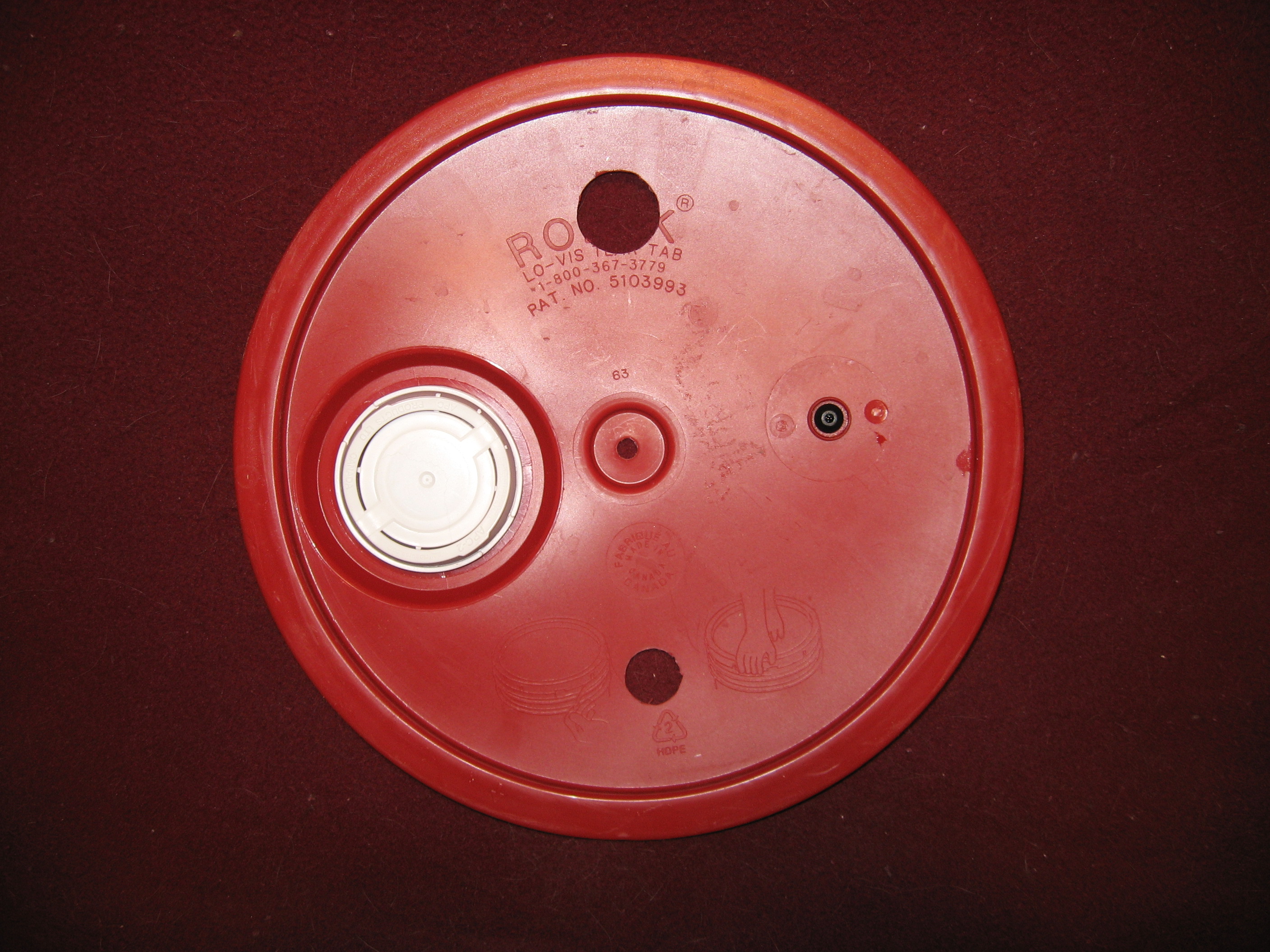 Cover of pail - screw cap spout (left), center drilled for mixer, drilled for powder fill tube (top) and drilled for fluid inlet.
Scoop with retaining chain, inlet fluid pipe with hose nipple, powder fill tube and powder fill tube screw cap with retaining chain.
Screen
Mixer with bearing washers and retaining collars - top and bottom.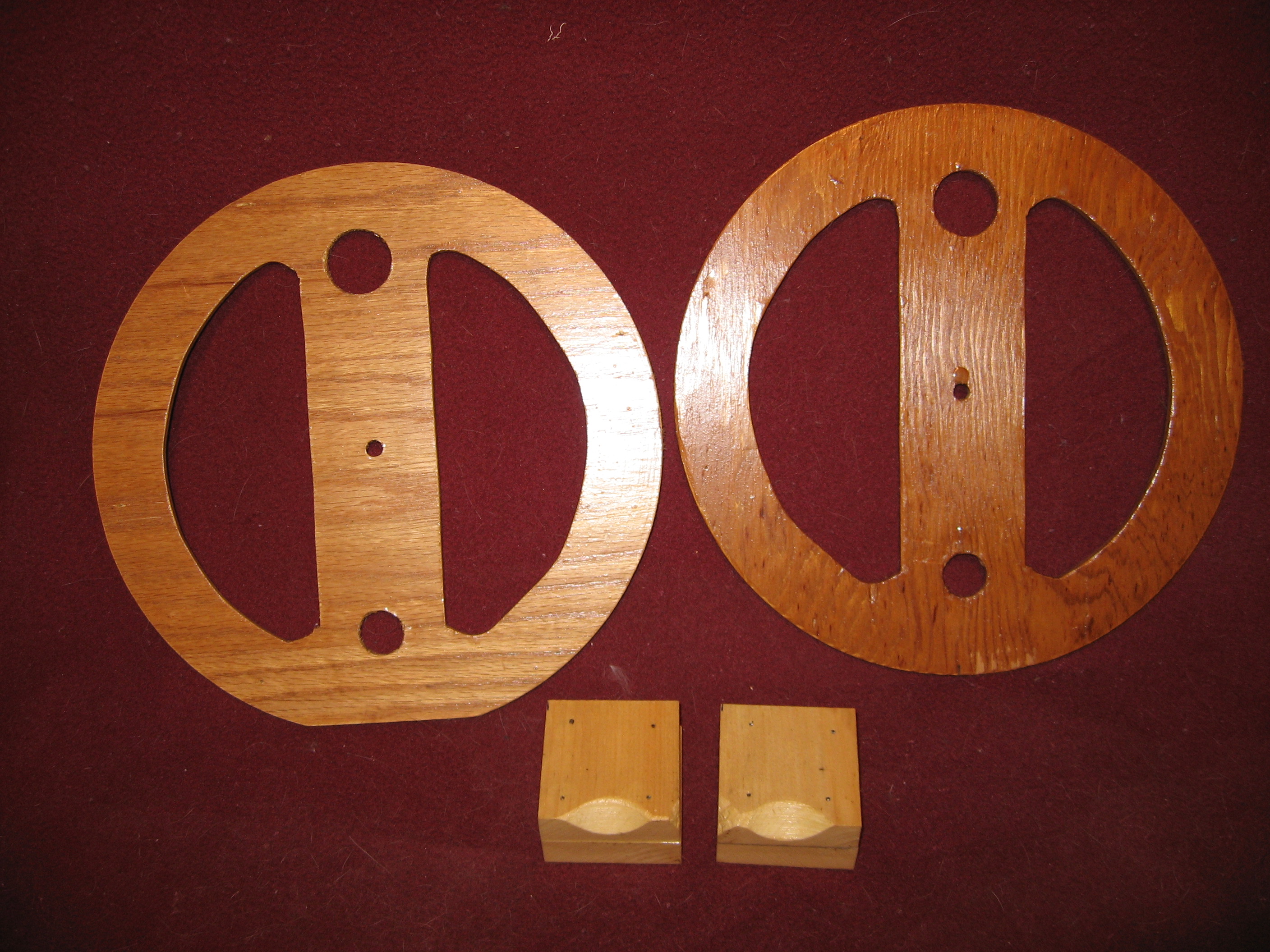 Screen holders and spacer/attachment blocks with finish applied for waterproofing.
Screen attached to screen holder with staples - holes cut out for fluid inlet tube (left), stirrer (center) and powder fill tube (right).
Second screen holder in place along with spacer/attachment blocks - relief cuts to clear underside of top cover projections.
Bottom side of screen holder showing screws for spacer/attachment blocks.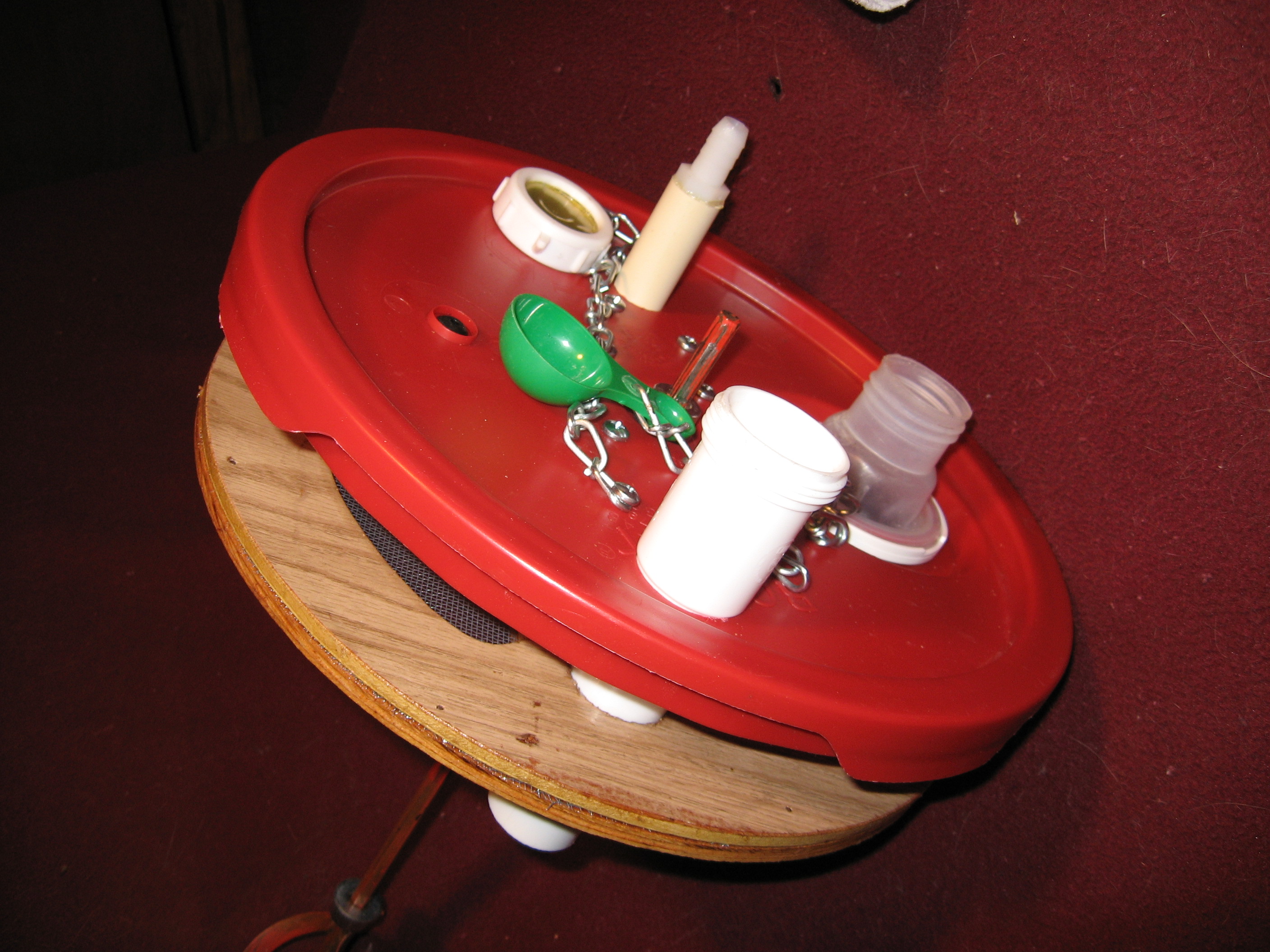 Parts assembled to test for fit to pail. Spout shown open - cap removed.
Close up of top showing screws into spacer/attachment blocks and stirrer collar/bearing washer. (Lower stirrer collar set to allow movement of stirrer up and down to enhance stirrer action.) (Part retaining chains held by screws for spacer/attachment block.)
Side view showing part relationships. (Bottom of stirrer will reach to within 2 1/2 inches of bottom of pail.)
Complete assembly with pail.
Complete assembly with cordless drill attached to stirrer.
Last updated 04/19/09